Adaptive Leash Splitter - Cottage Plaid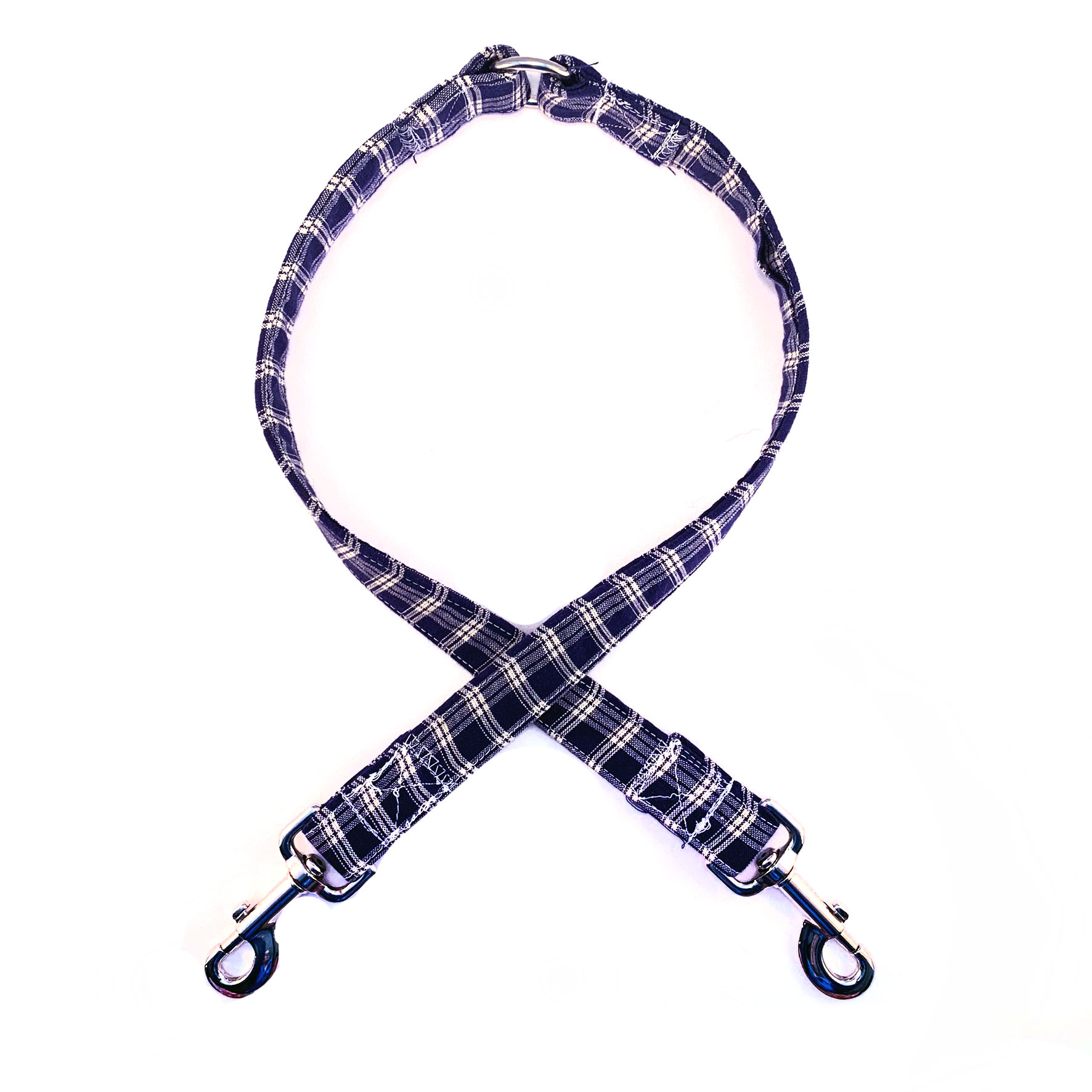 Adaptive Leash Splitter - Cottage Plaid
Matching and coordinating dog collars and leashes
Cottage Plaid is the perfect plaid for a trip to the mountains, a hike in the woods, or just a daydream at home on the couch. Whatever suits your fancy.
The Pines collection features dark blues and rich greens on neutrals that give you and your pup an air of adventure. Mix and match to your delight!
Seeing double? This listing is for a 1" wide 1.5' adaptive leash splitter in the Cottage Plaid pattern of The Pines collection.
The leash is made with high-tensile nylon covered in weatherproofed 100% cotton. The pieces are stitched securely in place for even the strongest pullers, with strong swivel snap hooks. The adaptive leash splitter can be used with any swivel-hook leash, or paired with the 3.5' traffic lead. The hardware is nickel and matches the rest of the collection.
Adaptive splitters are great for walking two dogs at once without getting tangled up. Your dogs will have plenty of room to move around each other without getting mixed up. Just attach the O Ring to the swivel hook of any existing leash and you're all set!
All pieces are handmade in house, are hand- and machine- washable, will resist dirt and repel water for the first few months of wear, and are dog-tested and approved.